Decanting Club – exploring wine, a glass at a time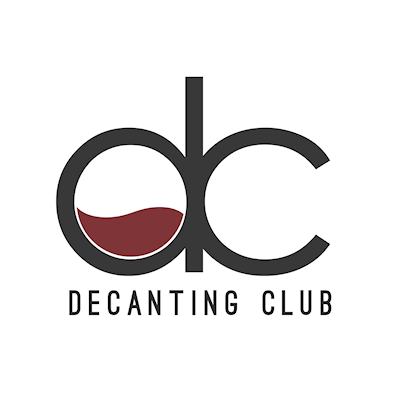 Here's what we have planned
Decanting Club is a subscription-based service offering participants the chance to try new wines, one glass at a time.
Every week, Decanting Club will send subscribers a pouch containing a glass-full (150ml) of specially selected wine. Using the free Decanting Club app, subscribers can learn more about the wines, read tasting notes and share their comments with like-minded people. Video presentations made by Decanting Club's in-house wine expert also feature on the app from time to time.
The service is planned to launch in February 2016. Decanting Club will offer a choice of three different levels of subscription which customers can sign up for on a monthly basis, or buy as gifts for others. Prices will start from £15 per month.
Who's it for?
Decanting Club caters to people who are keen to learn more about wines but are put off by the expense. They select wines from unexpected countries and those made from less well-known grapes and ground-breaking production methods. They're superior in quality to supermarket wines, yet offer excellent value for money. Subscribers can then purchase more of the wine, directly from Decanting Club, if they wish.
With the various studies finding recently that men and women who drink a small amount of wine regularly have a lower risk of heart failure, Decanting Club's one glass a week approach offers a unique way to capitalise on these health benefits.
What's happening now?
As we are in the run-up to Christmas, we have decided to build the IndieGoGo perks around our gift certificates, which allows people to buy the Decanting Club experience for others (or themselves!) in the easiest possible way. The certificates will entitle recipients to a three, six or twelve month subscription.
All but the first of the perks on the right of the screen will result in a Welcome Package being created. This will be sent to the address of your choice in time for Christmas. The pack will contain a certificate which the recipient will use to register with Decanting Club in the New Year. The pack will also contain more information about the club and how it works.
The person who receives this gift for Christmas not only gets to enjoy all the benefits of Decanting Club, but has the excitement of being a founder member as well!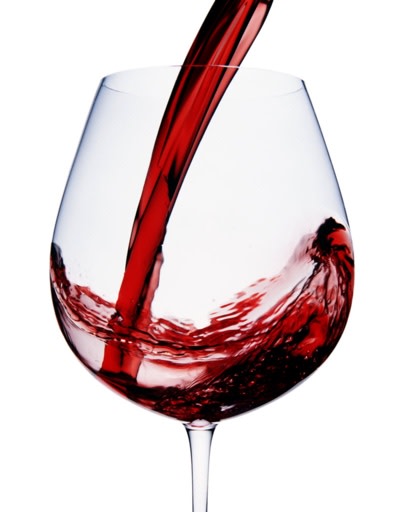 A note from the founders
Thanks for looking at our page. We are very excited to be so close to launching Decanting Club.
We have taken our idea through two separate trials and both have gone extremely well. Each time we've taken the feedback we have received and refined the service and now we feel it is ready for prime time!
In order to successfully launch Decanting Club we need a substantial number of initial subscribers. This allows us the buying power to source better wines at keener prices and will therefore lead to a better experience for those initial subscribers. For this reason we have decided to launch using IndieGoGo.
Please take a look at our website (http://decanting.club), view the video above and if you can, purchase a gift certificate. Even if you can't do that, please tell everyone you know (via email, Facebook, Twitter etc) about the project. It is only through word of mouth that we can get the exposure we need to make Decanting Club a reality.
Thank you, for your support.
Paul, Vince, Ben & Steve

Challenges
There are 5 stages to the process of getting a different wine every week to every subscriber, and each has its own challenges.
1. Sourcing
The club needs to source good quality wines that are from obscure countries or with interesting grapes or production methods. Wines that are more interesting and better quality than those usually found at the supermarket. These wines are more expensive and so we need to balance the cost of those against giving good value for money for subscribers. As we grow, this will become easier due to economies of scale, but it is certainly a challenge for us at the beginning.
We are currently in discussions with a number of specialised UK importers of wine. In the near future we also intend to source directly from producers and wineries around the world.
2. Decanting
We need to extract the wine from bottles into pouches and then seal them, all in a way that minimises air contact with the wine. Currently we have a fairly resource-intensive process to achieve this, but it worked well in our initial trials. However as the club grows we will need to automate the process to make it more efficient.
3. Sending
We have been through a number of different pouch designs and are still working on the final one which will be used for launch. The pouch needs to be easily filled, and sealed. It needs to be strong enough to withstand the rigours of the Post Office and also look attractive and be easy to pour once it reaches it destination.
4. Tasting
A large technical infrastructure needs to be put in place in order to make the app and website work seamlessly week-on-week. A back-end system needs to allow customer-management, stock control and population of the website and app. A lot of the work for this was done for the trials, but plenty more needs to be done to make it a robust and scalable solution.
5. Purchasing
The main issue here relates to ordering stock in advance, so that purchasers can get their wine promptly, versus having unsold stock filling up our offices. We need to strike a good compromise between these two.
Summary:
Decanting Club is a subscription-based service offering participants the chance to try new wines, one glass at a time.
Every week, Decanting Club will send subscribers a pouch containing a glass-full (150ml) of specially selected wine.
See Campaign:
https://www.indiegogo.com/projects/decanting-club-exploring-wine-a-glass-at-a-time#/
Contact Information:
Paul Rousou-Adams
Tags:
Indiegogo, Reward, Bars and Clubs, English, United Kingdom, Beverages Non Alcoholic and Alcohol – Wine/Spirits, Food and Beverage, Industry verticals, Regions, Types of Crowdfunding deal, Language
Source: ICNW