eets: Acoustic Speakers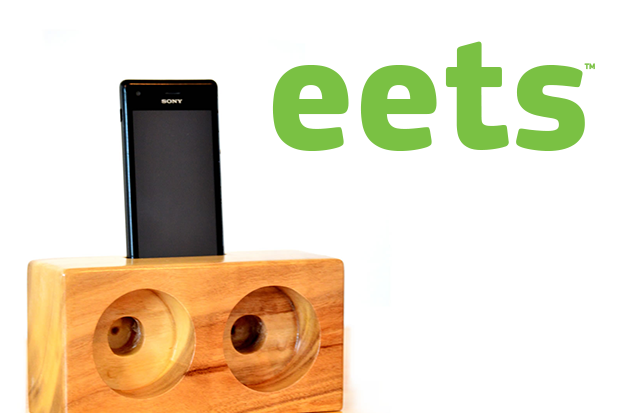 Beautiful Natural Sound
The best wooden speakers for the modern world.
The idea behind eets is simple: bring the beauty inherent natural acoustic properties and renewability of wood where you and your device go.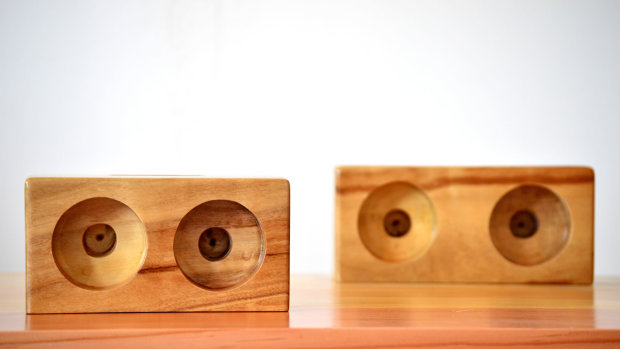 In a block of solid wood handmade eets are powerful acoustic sound small systems producing a warm and natural sound. The digital eets with integrated Bluetooth V4.0 provides a simple wireless audio to any phone, laptop or smart tablet device. It is small enough to fit in the palm of your hand, but you can easily deliver enough sound to fill surprisingly large spaces.
Unibody
A reservoir which is the primary source of structural strength of an object; Also, its design and construction.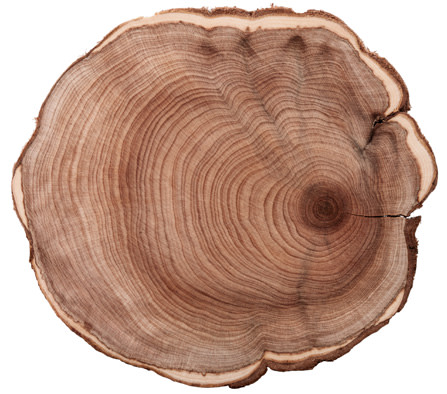 Our wood cabinets are made from a solid block of walnut or ash, each piece its own unique fingerprint. The precision manufacturing techniques avoid stitching or gluing, creating a structure that is structurally strong, durable and aesthetically impressive. The material used in this process is recycled and reused in other products.
Acoustic Sound
Stereo sound, small package!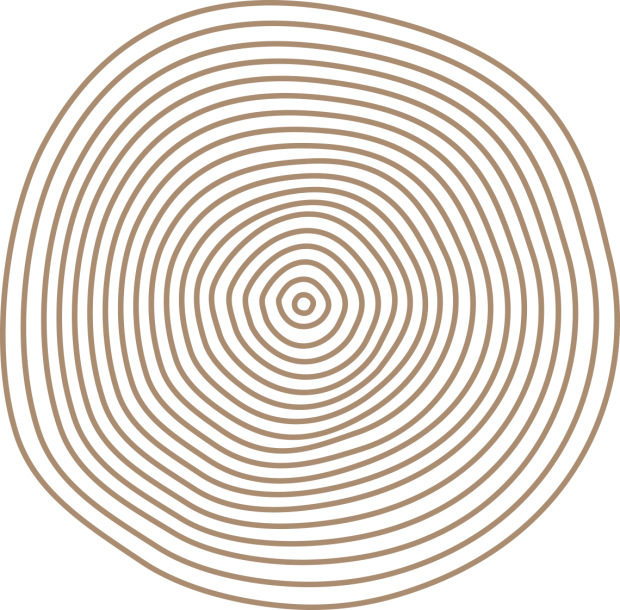 eets brings acoustic beauty, natural acoustic properties and inherent renewability of wood where you and your mobile roaming: the office, the backyard or just room to room. With its compact size, 30 'range and estimated 9 hours of battery life, 2Q is ready to play.
Redefine
Our devices have become extensions of our personalities and how we express ourselves, and we have with us all the time. This idea is the basis of the entire design process eets' – the aesthetics of form and materials, to the intuitive user experience and overall function. in!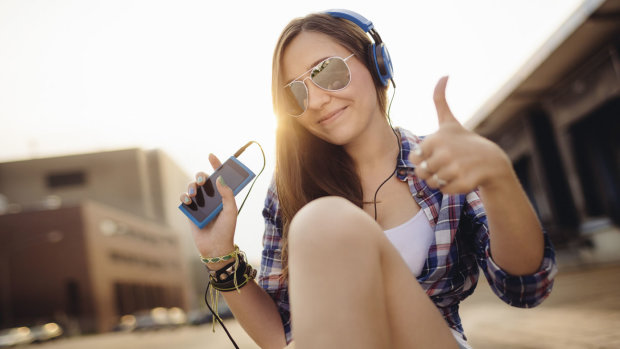 Renewable
While the design and performance of wood are evident, it is the way that actually improves with age generated by our enduring relationship with him. Wood is sustainable by nature, so the Q of a disposable product less, and one possessing appreciate. And when the extension has lived all of his long life, which will serve a new purpose as you recycle it.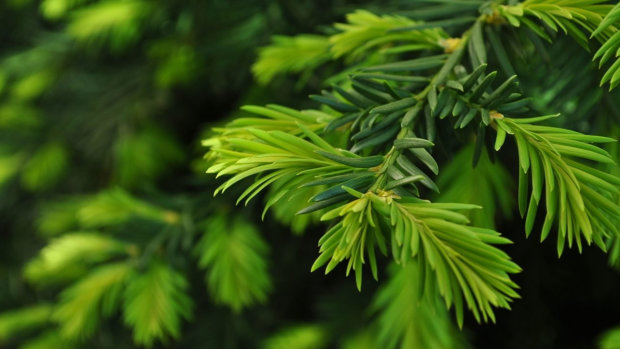 Sound
Our sound systems are designed to provide a clean, natural sound that only timber, with its amazing acoustic properties, can deliver. In a world full of highly processed, digitized and compressed music, natural sound eets' a refreshing difference.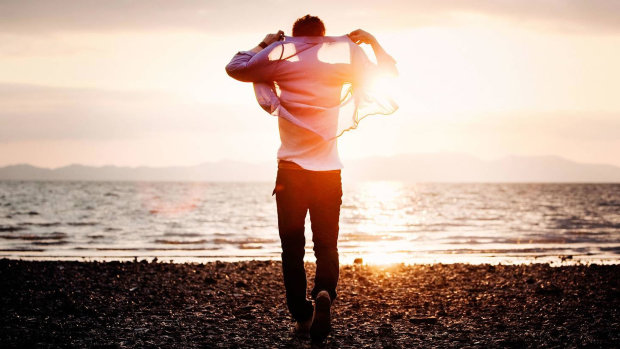 All in One
eets are designed to fit multiple devices as it´s interchangeable dock let us use it even if you get a new phone.
Specifications
Dimensions: 3″ X 3″ X 6″ (76 mm X 76 mm X 152 mm)
Weight: 360 Grams (12.7 oz)
Timeline
Team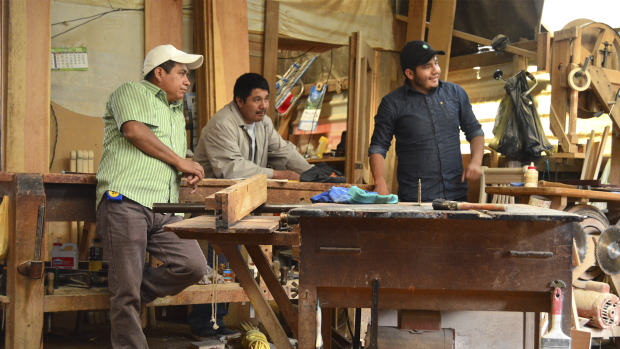 eets are designed and build in Puebla, Mexico by a small team. We are a woodworking shop called MTZ Carpentry. But beyond that we are a team that make wood products with unique designs. We also operate as an arm of MTZ & CO that focuses on the research and development of new concepts for the brand. We take care of the creative process of new concepts and develop new manufacturing techniques.
Thank You!
Summary:
The idea behind eets is simple: bring the beauty inherent natural acoustic properties and renewability of wood where you and your device go.
See Campaign:
https://www.indiegogo.com/projects/eets-acoustic-speakers#/
Contact Information:
David Parra
Tags:
Indiegogo, Men, Consumer, Reward, Women, English, Mexico, North America, Industry verticals, Regions, Types of Crowdfunding deal, Language
Source: ICNW